Double glazing can undoubtedly bring many benefits for the homeowner, including increased energy efficiency, and with it, lowered heating bills. They can also be more secure than the homeowner's existing windows.
However, double glazing can also be a very expensive investment, so as a prospective buyer, you will want to know what questions to ask and what answers to expect when you are compiling a list of Double Glazing Grants and installers. Indeed, many of these questions have been detailed by us below.
Does the company have special offers and if so, what are the conditions?
The supplier may boast about having a broad range of windows to choose from, including casement windows and bay windows. They may also offer a wide range of finishes, as well as glass options.
But what if you would like to take advantage of a special offer, only to realise that you are restricted to a certain window specification?
Bear in mind that many companies can be quite gimmicky in continually promoting eye-catching special offers to disguise the lack of value of their usual prices.
Does the firm have a long list of satisfied customers?
If the company that has caught your eye has a poor reputation in its field, chances are that they aren't the best at the job.
Search online for reviews of the supplier that interests you, or even request that they put you in touch with past customers so that you can hear how satisfied these customers are for yourself.
Is the company a member of an official trade organisation?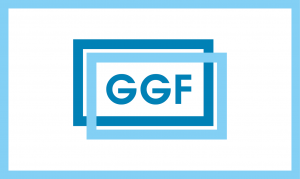 The double glazing industry watchdog, the Glass and Glazing Federation (GGF), is a good company to ask for recommendations of the best double glazed window installers in your area. Membership of the GGF indicates that the supplier has met strict guidelines. The GGF helps customers in the event of disputes, and when you request a quote, the member company should be able to show you evidence of membership.
Are the company's double glazed windows British Standard accredited?
British Standards cover a wide range of fields, and when a company has earned British Standard accreditation, you can have confidence in the products or services that it offers.
Not only should every one of your chosen supplier's products have been tested to British Standards, but the accreditation should genuinely relate to the company itself, rather than its own suppliers – as is the case so often when accreditation is claimed. Make sure that a BSI number is present on the windows.
Is the company covered by a Code of Practice?
A Code of Practice will cover a wide range of the activities of the double glazing supplier and installer.
The GGF, for example, has a Code of Good Practice to which all of its members are subject, providing protection for the private customer relating to such aspects as a company's core principles, the sale and surveying processes and the products, installation and guarantee.
If you have asked all of these questions and are satisfied with the answers, then you may be prepared to request a firm quotation, with the company not pressuring or bullying you into making a decision.